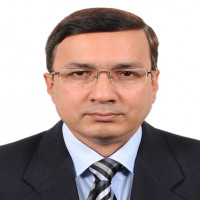 Welcome to the Department of Chemistry at Jahangirnagar University. This department has started its academic journey in the year of 1972. It is one of the famous and reputed departments in Bangladesh. We have a four years long undergraduate program designed with physical, inorganic, and organic chemistry including a B. Sc. (Honours) degree. At the post-graduate level, we offer MS, M. Phill. and Ph.D. degrees. Our department has active research groups for carrying out collaborative and interdisciplinary research all over the world. We have the modern facilities to support our academic programs and research. Our research infrastructure is modernized by funding allocated from different government and non-government agencies of home and abroad.
Our department has distinguished records in teaching also. This department is trying its utmost from its birth with a view to making the students fit for facing the challenges of the 21st century by providing them a benign working atmosphere. The faculty members have excellent academic credentials and are highly professional. They have been conferred with many prestigious awards at national and international levels. Several faculty members are serving in the editorial boards of national and international journals, reviewing scientific research articles for journals on a regular basis, and organizing international symposia and conferences.
This website provides an overview of the academic programs, research facilities, research activities, profiles of faculty members, and details of the student activities of our department. We hope that, whether you are a prospective undergraduate or graduate student, or work in industry or another university, or a visitor, you will find this website informative. If you have further questions after visiting this website, please do not hesitate to contact us. Thank you for visiting us.
Dr. Mahbub Kabir, BSc & MSc (Jahangirnagar), PhD (Cambridge, UK), AvH Fellow